October 7, 2021
Float School Interview on Emily Carr News
Written by cemre

Float School Asks 'What Can School Be?'
"I often refer to Float School as being like preschool for post-school," Holly Schmidt, artist, curator, Emily Carr University faculty member and Float School cofounder, tells me, apparently quoting herself by way of introducing me to a concept that can, at times, be tricky to sum up.
Holly points to a postwar Italian educational philosophy called Reggio Emilia. This pedagogical approach, she says, emphasizes the importance of learning together, and being attentive to what emerges naturally from the environment of gathering. This, as opposed to a rote curriculum that dictates lessons and outcomes, and formalizes metrics for success.
"In many ways, Float School comes out of a pedagogical approach that is based in relations," she says. "Something that is missing within the traditional models of education we follow."
So what, exactly, is Float School?
Holly's colleague, artist, ECU faculty member and Float School cofounder Justin Langlois, notes the idea emerged gradually some years back, as he and Holly debriefed after work at ECU. At the time, both were teaching classes in the Social Practice And Community Engagement (SPACE) minor in Emily Carr's Faculty of Culture + Community.
"We were circling around this question of what would we be doing if we could look at teaching outside of the classroom, or if we could approach teaching on our terms. What would that look like?" Justin recounts.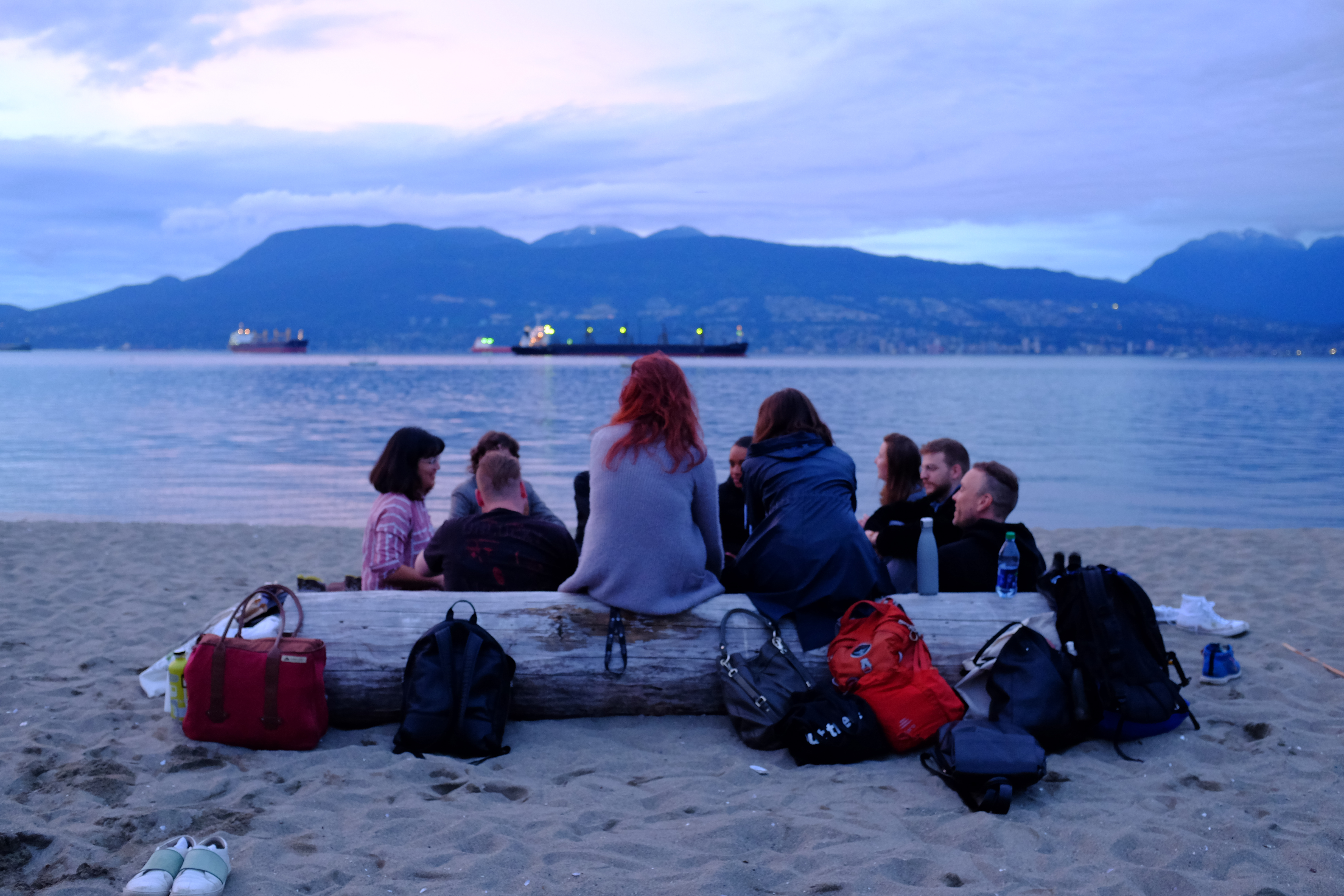 Read the full interview with Holly Schmidt and Justin Langlois on Emily Carr News